The Open Is Closed.
I had given a snippet of opinion in my last post regarding my thoughts on the Open; I suppose, for lack of a better or clever title, this would be Part 2. I should have just spouted my thoughts after it was done and over, but I just couldn't help myself. Anyhoo, my thoughts & personal experience:
6 WODs, 1 per week, over 6 Weeks, all AMRAPs (set time, "as many rounds(reps) as possible). Click name for official description:
3)
Squat Clean & Jerk, AMRAP 5 min:
The most disappointing WOD of the Games for me; tried twice with the same damn score. I can't blame this on being 165# (weight was 165#), as super-human Chris Spealler ended up C&J'ing 165# THIRTY-TWO times in 5 minutes, at a BW of 145#. Will I do this again? Does
Dynamic Nutrition
fuel human machines to performance levels unheard of? Damn straight.
4)
Burpee/OHS/Muscle Up, AMRAP 10min:
Damn happy with this WOD; it's nice when the PR Gods throw an old dog a bone. OHS felt good (best compliment I think I've ever heard that made me laugh:
"Um, your, um, overhead squats were unexpectedly solid!"
---that was a one-on-one comment as I was walking out the gym door that I'm pretty sure I'll never forget. *wink*), and I knew if I could get throw the OHS, I had a chance at some MUs. Even though I'm happy, in hindsight, should have pushed for more. Maybe a do again. Maybe not.
Dynamic Nutrition
athlete
Jeremy Meredith
, owner of Crossfit Vernon, crushed this with a massive 138 reps.
5)
Clean/T2B/WBS, AMRAP 20 min:
Brutalx100. Do not want ever again. 20 minutes of grinding hell. Props to the warriors that did this multiple times. Even if I had a free week to dedicate to this WOD, I'd do what I did:
Do it, and say "fuck it, that's enough"
. I'd also like to point out
Dynamic Nutrition
sponsored athlete
Steve Howell
from Crossfit Whistler destroyed this week's WOD for top spot with an insane 12 rounds + 5 cleans + 10 T2B + 4 WBS.
6)
Thruster/Pullup, AMRAP 7 min:
Painful, but I liked it, and I personally need to work more in this time domain. I sprinkled some of the athletes I'm consulting with some interesting supplement advice to their benefit on this one. Best local highlight reel? Kris
"Freight Train
" Fraser doing it for the 3rd time in the 11th hour, because he had no choice. Awesome display of heart, intensity, and desire.
So, all in all?
Positive experience.
Despite the repetitive format of the WODs, each one felt completely different. The website issues seemed to continue, and the non-affiliate video submission controversy
(Hey, it wouldn't be CF without a lil' controversy!)
has yet, to my knowledge, to be dealt with.
Personally, I found the past 6 weeks extremely satisfying; I competed at a level I hadn't before, and while I'm always critical of my own performance, I grew as a Crossfitter. As an affiliate, our crew became much, much tighter, if that's even possible. People would drop what they were doing, skip work, and do whatever they could to make it to the gym to either get the WOD of the week done, or make sure another athlete had support.
THAT, to me, was the best part, hands down.
Our gym ended up with 6 people qualifying for Regionals (Heather G placing top 5!!!), and over twice that competing in the Open; for a smaller affiliate, I think this speaks volumes. Unfortunately, I won't be able to make it to Vancouver due to my shiftwork schedule, but I'll be keeping a tight eye on it at the fire station!!!
Quick Snack Ideas
Here's a couple of quick and healthy snack ideas I've thrown out to some of my clients; I use both regularly, they are quick and easy, and most importantly, damn tasty! One caveat is that they both use whey protein. I'm currently using a whey protein isolate sweetened with stevia, versus most that have either Ace-K or Splenda. Also of note is the fact I don't break down the macros---I do it for my clients to initially figure out what is what, but I don't do it for myself, nor do I advise it on a regular basis. You shouldn't have to count REAL food!
Krema Full-Fat Greek Yogurt
Vanilla Whey Protein
Organic Chia Seeds
Cinnamon
Mixed dry roasted nuts
A high-fat, high protein, low carb, extremely satiating snack! Mix it all together in a bowl and enjoy.
Plain Canned Pumpkin
Vanilla Whey Protein (I use 2 scoops, 60g pro)
Organic Chia Seeds
Cinnamon
Mixed dry roasted nuts
Similar to the first, but lower in overall calories. The chia seeds are a rich source of omega-3 fatty acids, albeit ALA; still, this balances the ratio of omega-6 from the nuts. Pumpkin is a rich course of beta carotene and vitamin A, and the cinnamon in both enhances insulin sensitivity, as well as tasting awesome.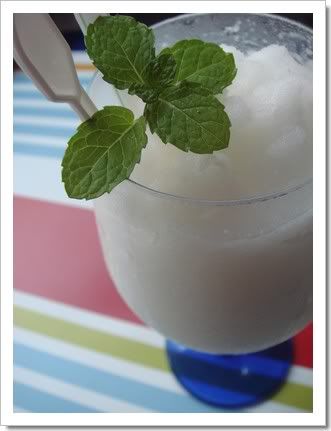 This drink is courtesy of fellow Crossfitter Jacob, who had us over for drinks during the last UFC event; while technically "Paleo", it's loaded with sugar. The fix? Earn the carbs earlier in the day by crushing a metcon or two, and then enjoy guilt-free copious amounts of tasty
Wet Snatch!
5 parts chopped ice
3 parts Tequila (I recommend either Cabo Blanco or Silver Patron)
1 part Vanilla syrup
2 parts coconut milk
1 part raspberry juice
2 parts pineapple juice
Blend, drink, and then watch a one-eyed GSP smash a silly vegan for 5 rounds.
J Appl Physiol.
2011 Jan;110(1):236-45.
Beneficial metabolic adaptations due to endurance exercise training in the fasted state.
Source
Research Centre for Exercise and Health, Department of Biomedical Kinesiology, K. U. Leuven, Leuven, Belgium.
Abstract
Training with limited carbohydrate availability can stimulate adaptations in muscle cells to facilitate energy production via fat oxidation.

Here we investigated the effect of consistent training in the fasted state, vs. training in the fed state, on muscle metabolism and substrate selection during fasted exercise. Twenty young male volunteers participated in a 6-wk endurance training program (1-1.5 h cycling at ∼70% Vo(₂max), 4 days/wk) while receiving isocaloric carbohydrate-rich diets. Half of the subjects trained in the fasted state (F; n = 10), while the others ingested ample carbohydrates before (∼160 g) and during (1 g·kg body wt⁻¹·h⁻¹) the training sessions (CHO; n = 10). The training similarly increased Vo(₂max) (+9%) and performance in a 60-min simulated time trial (+8%) in both groups (P < 0.01). Metabolic measurements were made during a 2-h constant-load exercise bout in the fasted state at ∼65% pretraining Vo(₂max). In F, exercise-induced intramyocellular lipid (IMCL) breakdown was enhanced in type I fibers (P < 0.05) and tended to be increased in type IIa fibers (P = 0.07). Training did not affect IMCL breakdown in CHO. In addition, F (+21%) increased the exercise intensity corresponding to the maximal rate of fat oxidation more than did CHO (+6%) (P < 0.05).

Furthermore, maximal citrate synthase (+47%) and β-hydroxyacyl coenzyme A dehydrogenase (+34%) activity was significantly upregulated in F (P < 0.05) but not in CHO.

Also, only F prevented the development exercise-induced drop in blood glucose concentration (P < 0.05).

In conclusion, F is more effective than CHO to increase muscular oxidative capacity and at the same time enhances exercise-induced net IMCL degradation. In addition, F but not CHO prevented drop of blood glucose concentration during fasting exercise.

My Thoughts:

This is just a drop in the bucket of some of the interesting studies done on fasted training; I incorporate this in SOME of the athletes I see, but only a specific subset---by no means is it for everyone. The chance of sabotaging your training gains and tipping from over-reaching into over-training, or worse, true adrenal fatigue, is much greater once IF (intermittent fasting) and fasted training are incorporated. That being said, for the proper athlete, it makes a lot of sense.


My Current Training

So in my last blog post, I didn't add any of my current training sessions; I DID do a call out looking for either a:

"Yes, continue to add them in, it's either useful or interesting"

or

"No, don't bother, your training is boring as shit"




I didn't get any responses, so I'm asking for some input a second time around. Don't be hesitant, I have thick skin. Call it like you see it. :)




As you can guess, though, up until recently most of what I had been doing for 2011 was typically CFLA programming, and for the past 6 weeks, my sessions have revolved around the CF Open. Now that THAT'S over, I'll be focused on:
Getting back to a 5/3/1 Strength Bias, as before, concentrating on Front Squat, Deadlift, Overhead Press, and the Olympic lifts (Clean & Jerk, Snatch), and all variations.
Biking, both road and mountain. I want to be more prepared for the 24 Hours Of Adrenaline this year---plus, I just want to be outside more.
Rock Climbing: Got a small taste of Southern Alberta rock last week, and I see more in store.